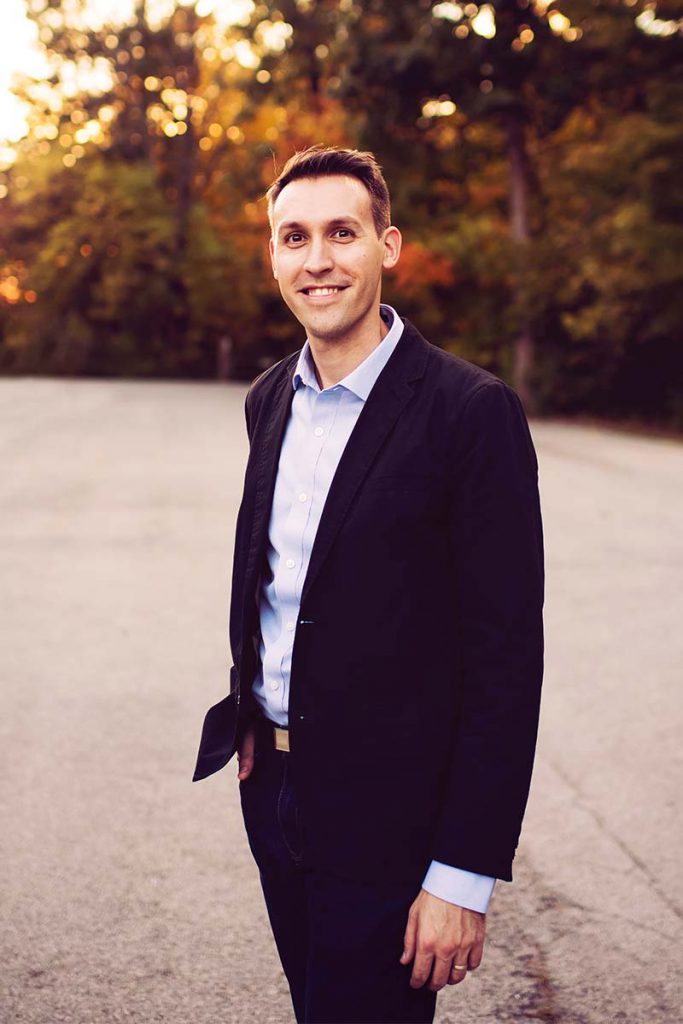 Bio
Dynamic leader with 18 years of hands-on, practical experience in technology transformation, project management, and management consulting.
---
Experience

2023-Present
Account Executive – State, Local and Education
Helping public sector organizations in Indiana digitally transform to improve outcomes in our communities.

2019-2023
Vice President, Public Sector
Lead for U.S. Public Sector business unit sales and delivery.
Account Director
Partner with key accounts to help them plan and execute digital transformation projects.
Technical Program Manager
Served as part engagement manager and part technical consultant. SpringML is a premier Google Cloud partner focused on helping customers understand and implement artificial intelligence solutions and advanced analytics.

2018
Director of Operations
As part of the management team I was responsible for the efficient operation of professional services, sales and our leadership cadences. Worked across the company to drive accountability through improved processes and increased visibility into data.

2017-2018
Client Success Manager
Responsible for client success through the delivery of AHEAD professional services and advising clients on their IT strategies. Other responsibilities include people management, business process improvement, continuous improvement of service delivery framework, opportunity identification and proposals.

(now Virtusa)
2013-2017
Manager, Cloud & Linux Practice
Led a team of technical resources responsible for public cloud (AWS) managed services and professional services. Responsible for developing the Cloud Practice within the Channel Business Unit, which included service offering creation, pre-sales engineering, service delivery, and developing channel partner relationships.
Manager, Business Intelligence
Led a team of 15 technical resources delivering business intelligence solutions. Responsibilities included interacting with and managing client expectations, providing vision for the team that aligns with company goals, sales engineering, career development, mentoring, ongoing service delivery improvement, negotiating vendor agreements and managing day to day staff activities.
Project Management Office Lead
Led the strategic planning, development and implementation of the company's PMO from the ground up. The PMO governed and guided delivery of IT projects and improved customer satisfaction and collaboration. Managed PMO operations responsible for $3-5MM of annual project revenue.
Project Manager
Led over 30 technology projects for enterprise and middle market companies. Domains included cloud computing, business intelligence, data center migration, collaboration (Office 365, Exchange, SharePoint), IaaS and PaaS. Project approaches used included traditional waterfall and agile methodologies.

2007-2013
Senior Consultant
Responsibilities included leading, contributing to and delivering large information management initiatives for the U.S. Department of Defense and other federal agencies.
Consultant
Liaison between technical and non-technical stakeholders. Created functional requirements specifications to support ongoing development of business intelligence applications. Worked directly with system owners, users, developers and analysts to build consensus and ensure requirements were met.
---
Education and Certifications
Ball State University — Muncie, IN
Bachelor of Arts, Telecommunications – 2004
Project Management Professional PMP®
2009-Present (License: 1241932)
Google Cloud Professional Cloud Architect
2020-2022 (Certification ID: JggBY4)
Google Cloud Associate Cloud Engineer
2019-Present (Certification ID: b9zVWn)
Google Cloud Digital Leader
2023-Present
Amazon Web Services (AWS) Solution Architect Associate
2016-Present (License: AWS-ASA-26033)